Window Cleaning in Taunton by Crystal Window Cleaners
Crystal Window Cleaners are one of the most experienced and well-respected Window Cleaners Taunton has to offer.
A family run company owned and run by Jamie Wadham located in Bishops Hull, Taunton in Somerset. Jamie has over 15 years of residential and commercial cleaning experience and his team know a thing or two about cleaning windows.
Jamie has recently expanded the business to accommodate new customers in areas of residential development throughout Devon and Somerset
Jamie is a natural leader, warm and conscientious and personable. He always endeavors to develop fantastic working relationships with his clients and is always helpful and available to answer any questions or to discuss any problems you may have.
With over 900 customers across the area and commercial clients including Musgrove Park Hospital, Southwest Nissan Dealership, Lettings agencies including Blackdown Luxury Lettings, Ware & Co and Housing 21. Crystal Window Cleaners flexible and accommodating approach ensures we work with you to provide you with the exact level of service you require
Frequently Asked Questions
What do you do if I am not at home when you call?
We always clean your windows on an agreed schedule whether you are home or not. When your clean is complete we post a ticket through your door indicating the date we attended and the cost of your clean. We request that customers make payment for their clean within 7 days of receipt of this ticket.
What forms of payment do you accept?
Our preference is cash or online. If you know the cost of your regular clean you can leave payment outside your property if you are not home and send us a message to tell us where we should look for payment. Alternatively, you can pay online using our new payment facility. We do accept cheques currently but this will be phased out shortly.
Do you use a pole system for cleaning my windows?
We have recently invested in a state of the water fed pole trailer system which has been supplied by StreamLine of Newton Abbot. We use our pole system for hard to reach areas where it is not possible to use ladders, for cleaning solar panels or when customers specifically request its use. Whilst the pole system is widely known to be faster and offers good cleaning, as a traditional window cleaner we always maintain that windows look better when cleaned by hand. However, we like to provide customers with the widest choice.
What do I do if I want to skip having my windows cleaned this month?
That's easy. We understand that sometimes clients may not want their windows cleaned for a period of time. Use the contact form on this website and let us know when you would like to stop and when you would like to reconvene your cleaning and we will do the rest.
Do you clean windows inside and out?
Yes of course. We are happy to clean windows inside and out and we also clean conservatories. If you have a specific cleaning requirement please ask us to provide you with a quote
Do you offer any other cleaning services apart from Windows?
We don't just clean your windows and conservatories inside and out, we also jet wash patios and furniture, clear gutters and down pipes and undertake some roofing, fascia and conservatory repairs. We have also recently started to offer solar panel cleaning. This followed some solar panel cleaning as a favour to an existing client which resulted in a significant increase in power generation. If you have something you would like us to take a look at, let us know and we will be happy to provide you with a quote for the work.
How often do you clean the windows in my area?
If you are a new customer, use our contact form to send us your address and we will let you know when we are next scheduled to clean in your area. We generally clean in all areas one a month but if you would like to have your windows cleaned more frequently or less often this is not a problem. Regrettably, it is unlikely that we will be able to clean your windows on-demand or on the day we receive your inquiry unless we are in your area. We will, however, schedule a suitable time with you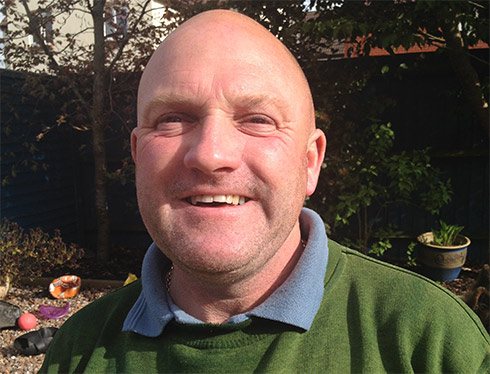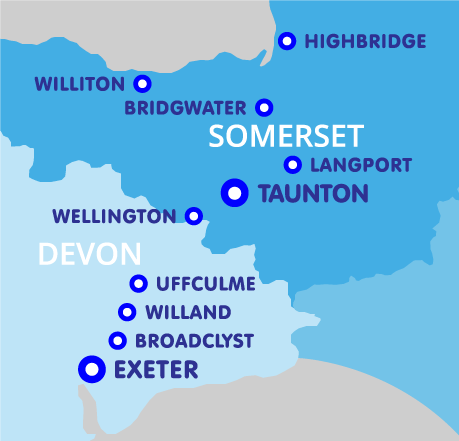 Testimonials from some of our satisfied clients
Amazing guys windows look crystal clear, took their time and did a perfect job. Have arranged to have them come on a regular basis. Would Deffo recommend to anyone !!
Jamie, all is sparkling and I am absolutely delighted, thank you so much. Warm Wishes
Jamie, all is sparkling and I am absolutely delighted, thank you so much. Warm Wishes
I have known Jamie personally for several years and during this time he has cleaned my home windows inside and out, my conservatory and fixed my leaking gutters to the very highest standard. I wouldn't hesitate to recommend him.